Regular price
Rs. 500.00
Sale price
Rs. 500.00
Unit price
per
Subscribe & save 0%
Sold out
Processing: Washed
Tasting Notes: Hazelnut, Mild bitter-sweet, Peppery, Mellow with hints of lemongrass
Brewing recommendation: French Press | Pour Over | Aeropress | Chemex | Siphon
Varietal: Chandragiri
Altitude: 900-950MSL
Rasulpur Estate is a fifth-generation plantation, located in the village of Rasulpur, on the banks of the River Kaveri in Kodagu district. The unique geographical & climatic characteristics of the location contribute to a larger and top-grade coffee bean size.
The red coffee cherries are hand harvested and put through manual garbling. This processed lot is sent through a micro pulper, followed by washing to remove 100% of the mucilage. It is then sun-dried on raised beds, resulting in a coffee with mellow, mildly bitter-sweet & peppery notes.
Share
View full details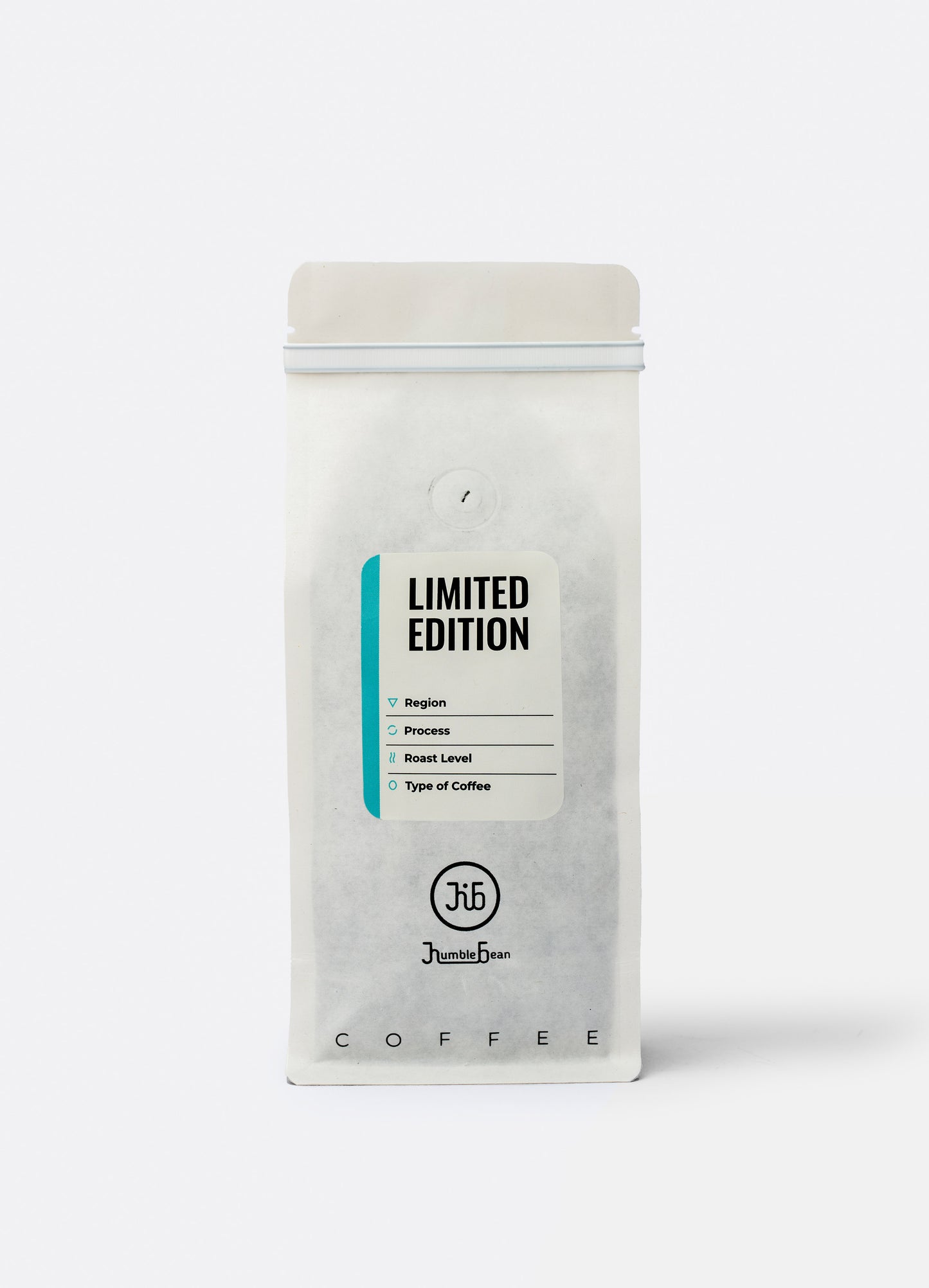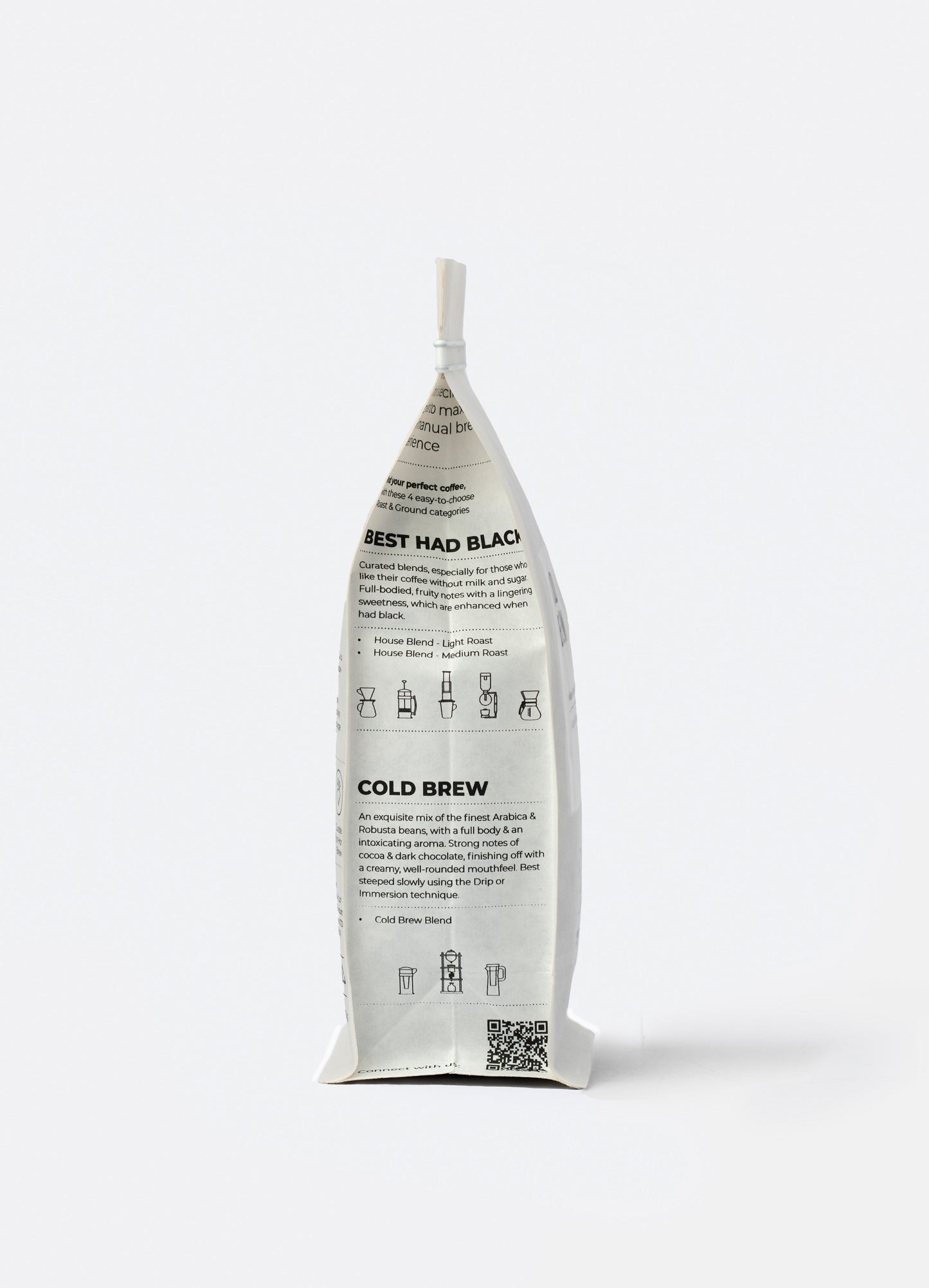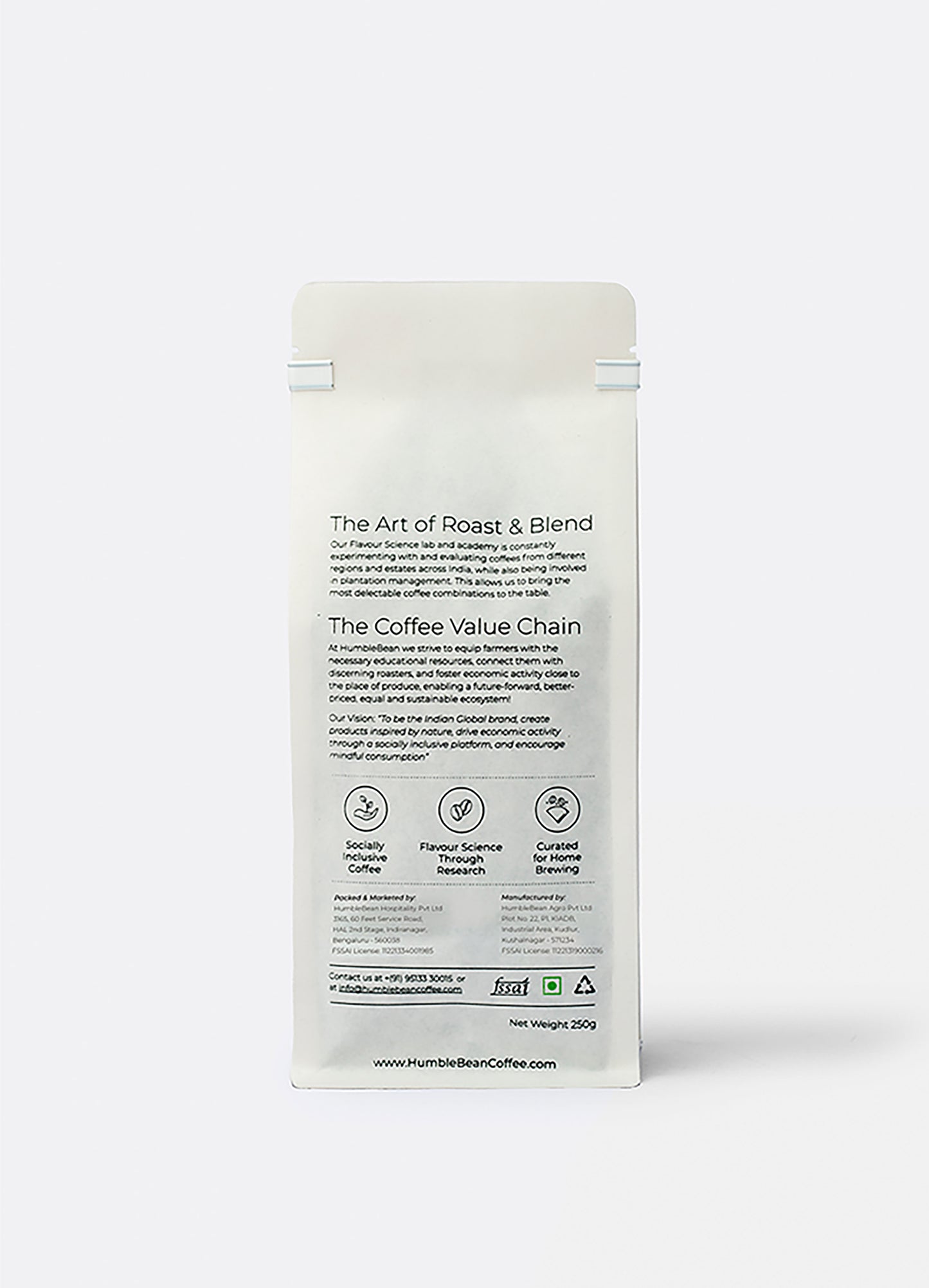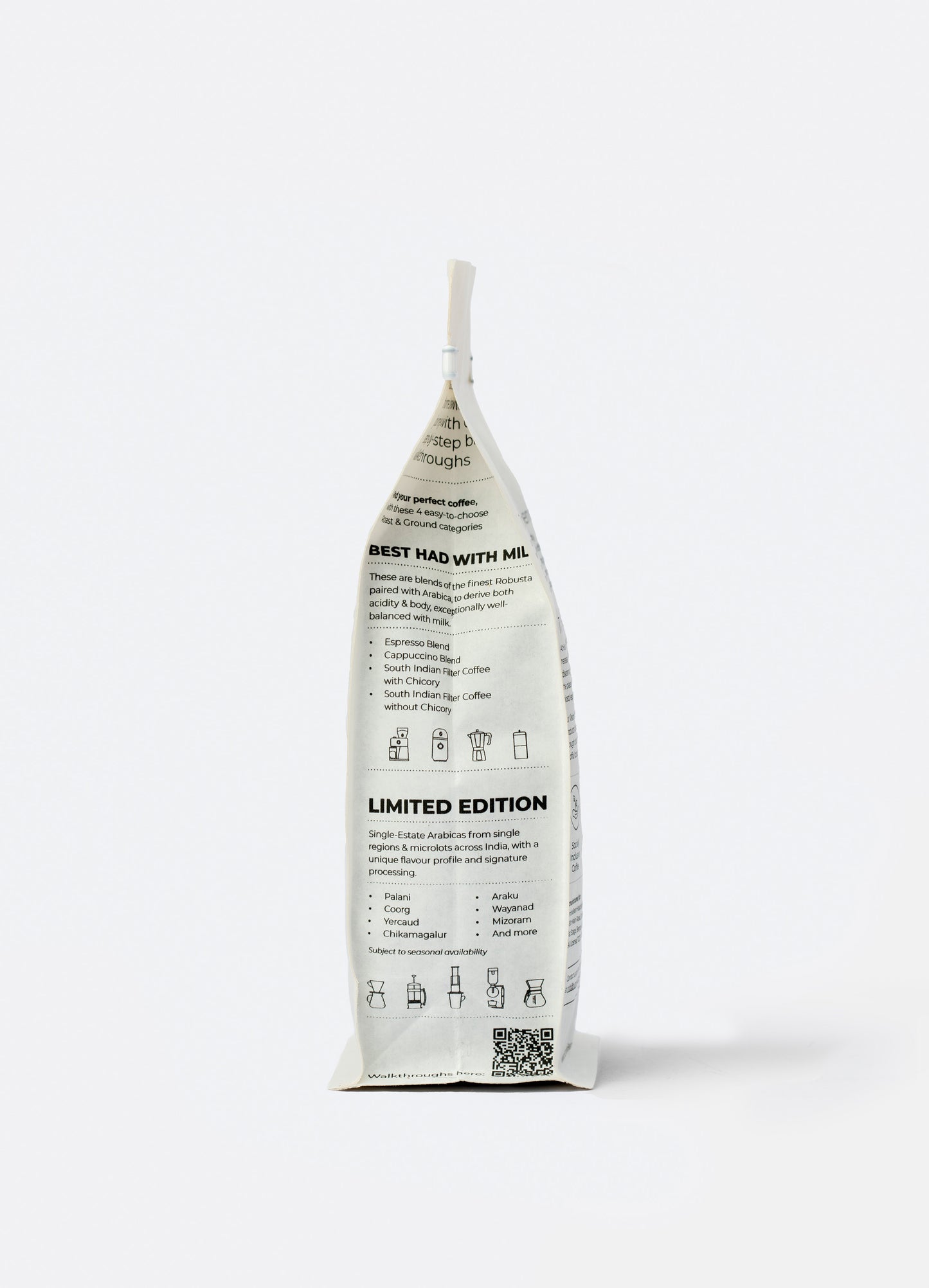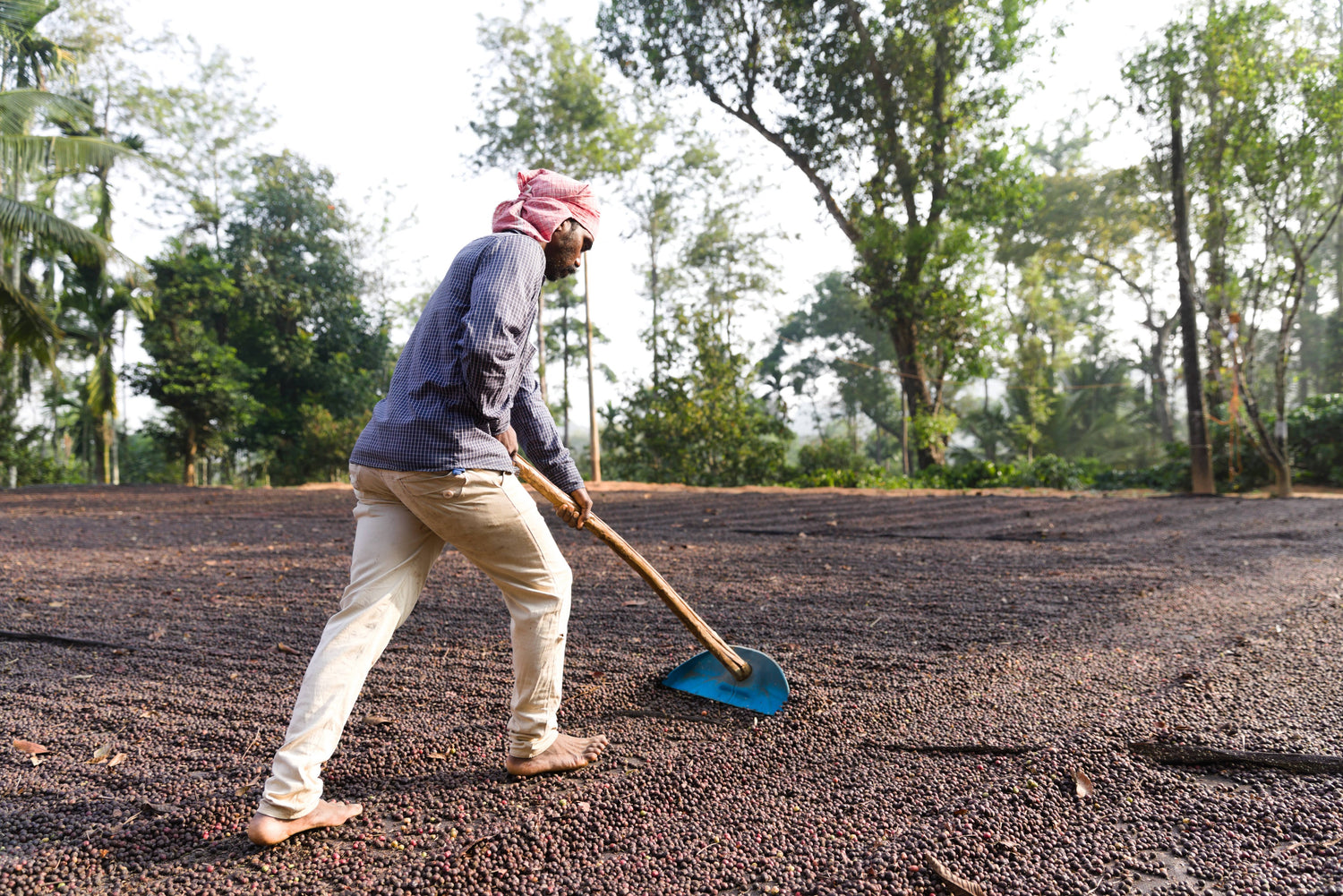 WHY HUMBLEBEAN?
HumbleBean believes in Social Value Investing, where investing at the source ( i.e. the small and medium farmers) improves the marketplace and helps farmers earn more for their produce. Buying from HumbleBean is to invest in the future of Indian coffee. Experience the best of the natural flavors and textures of Indian coffee with HumbleBean.