Regular price
Rs. 500.00
Sale price
Rs. 500.00
Unit price
per
Subscribe & save 0%
Sold out
Processing: Washed
Tasting Notes: Chocolate, Mildly Fruity, Berry-like, Caramel, Mild Bitterness, Heavy body, Syrupy
Brewing recommendation: French Press | Pour-Over | Aeropress | Chemex

Situated next to Badra wildlife sanctuary and Tiger Reserve, Garigekhan Estate, has an enviable spot in the inner Giri range of Chikmagalur. Established in 1972, the estate produces high-quality Arabica and Robusta. The coffee plants share a beautiful symphony with other crops like Pepper and Areca and a cornucopia of other flora. Chikmagalur, at 1550 meters above sea level, has a coveted place in coffee history; being the first place on Indian soil where coffee was grown.
Single-origin Arabica beans are carefully curated and processed by washing. This processing method entirely removes the cherry from the bean, washing away as much mucilage as possible, producing coffees with a light body and a bright clean cup.
Our Washed limited edition blend, is a medium roast made from 100% Arabica with a distinct combination of sweet and sour notes, hints of smooth dark chocolate, with a well-rounded body and a long finish. To experience all the intricacies this blend has to offer, brew the coffee beans with a French Press, Aeropress, Pour-Over, or Chemex.
Share
View full details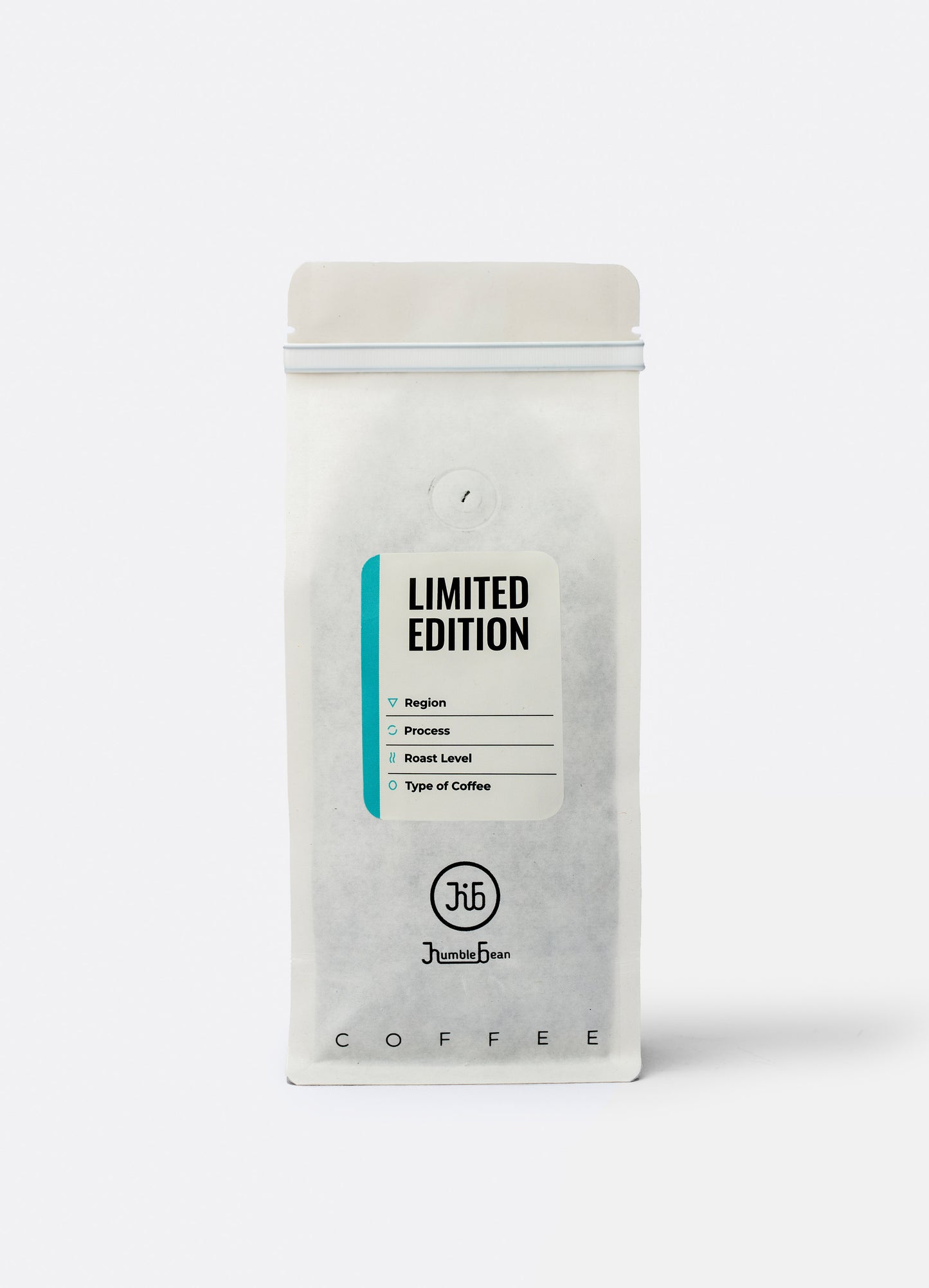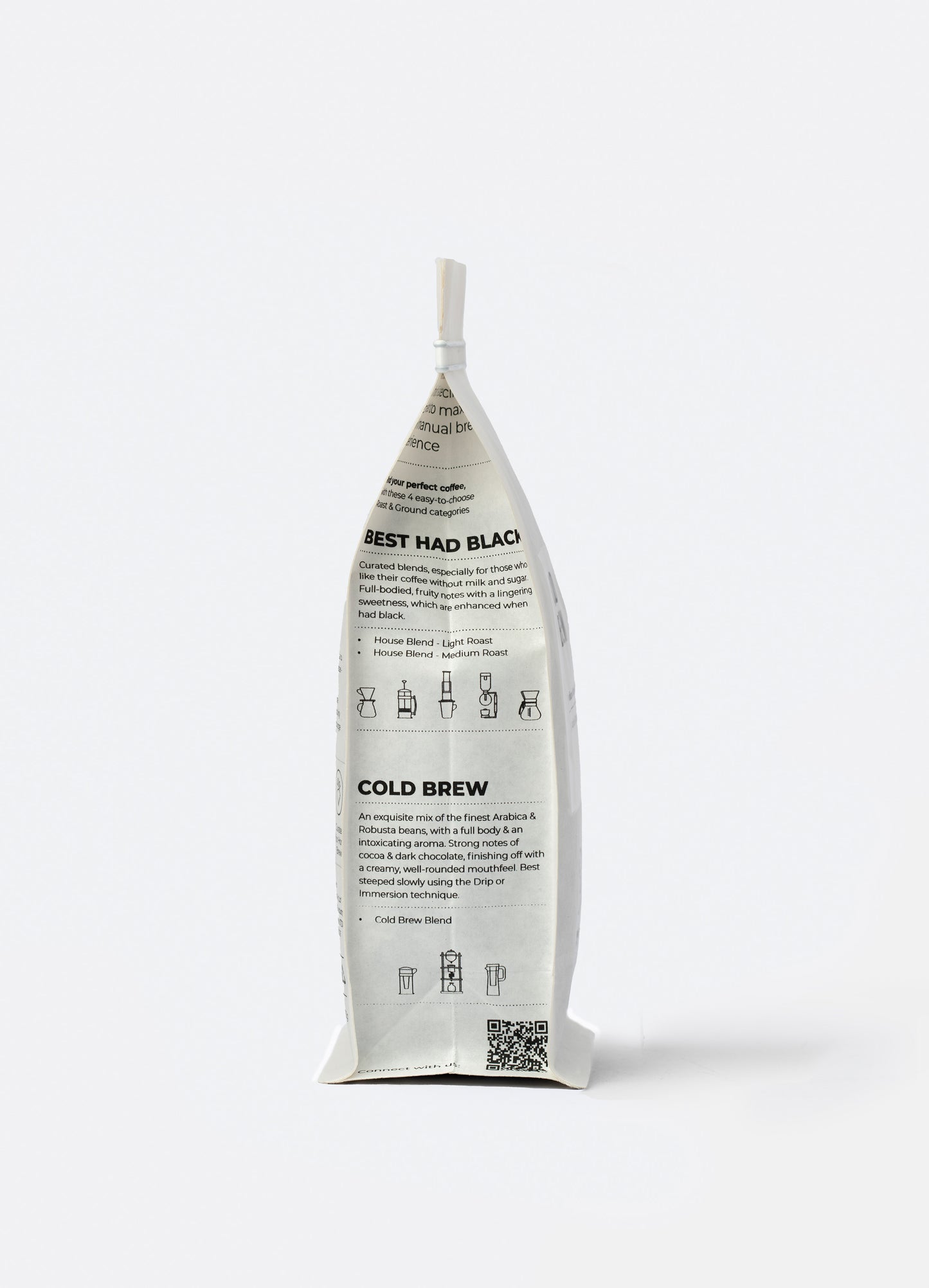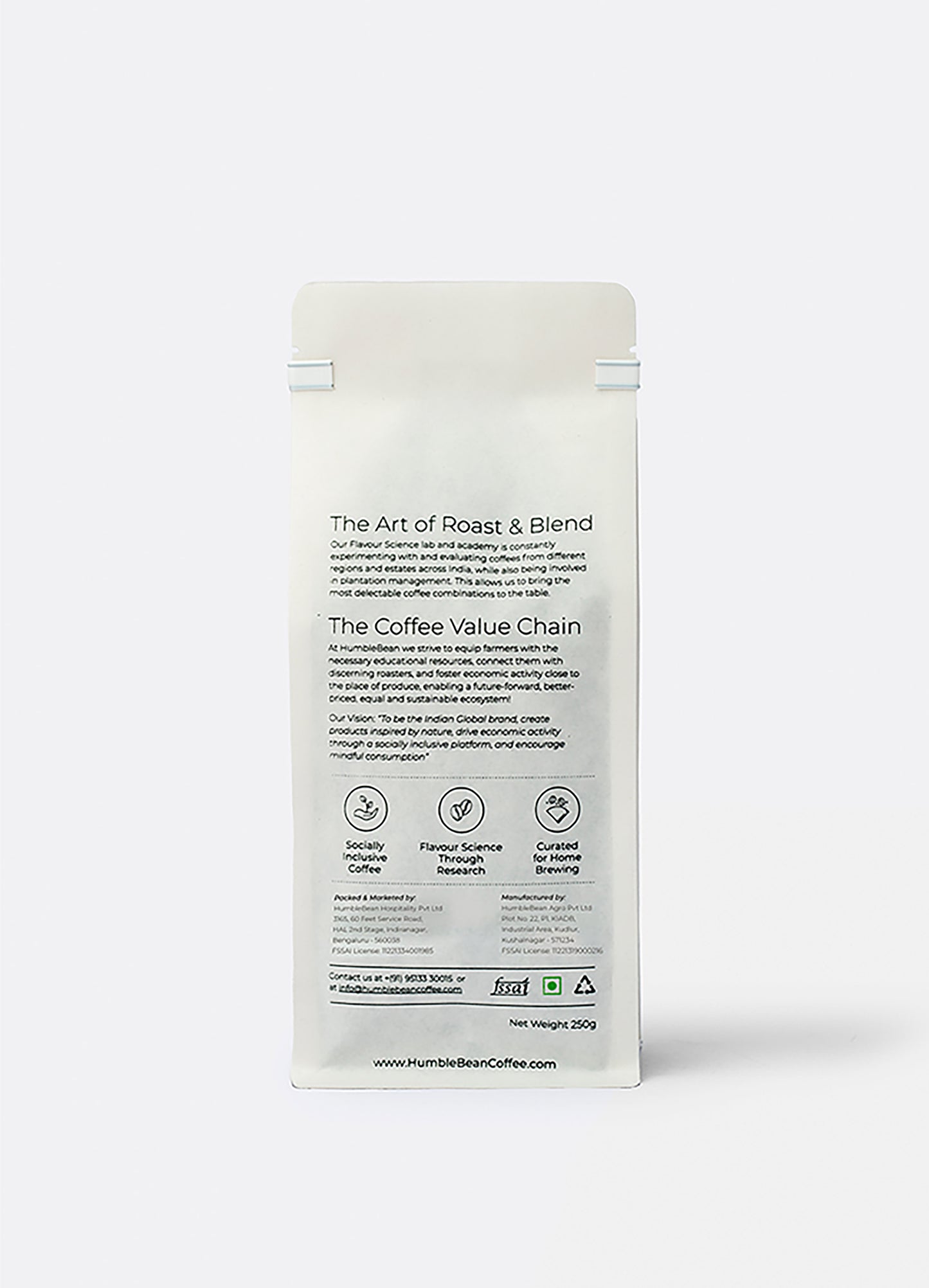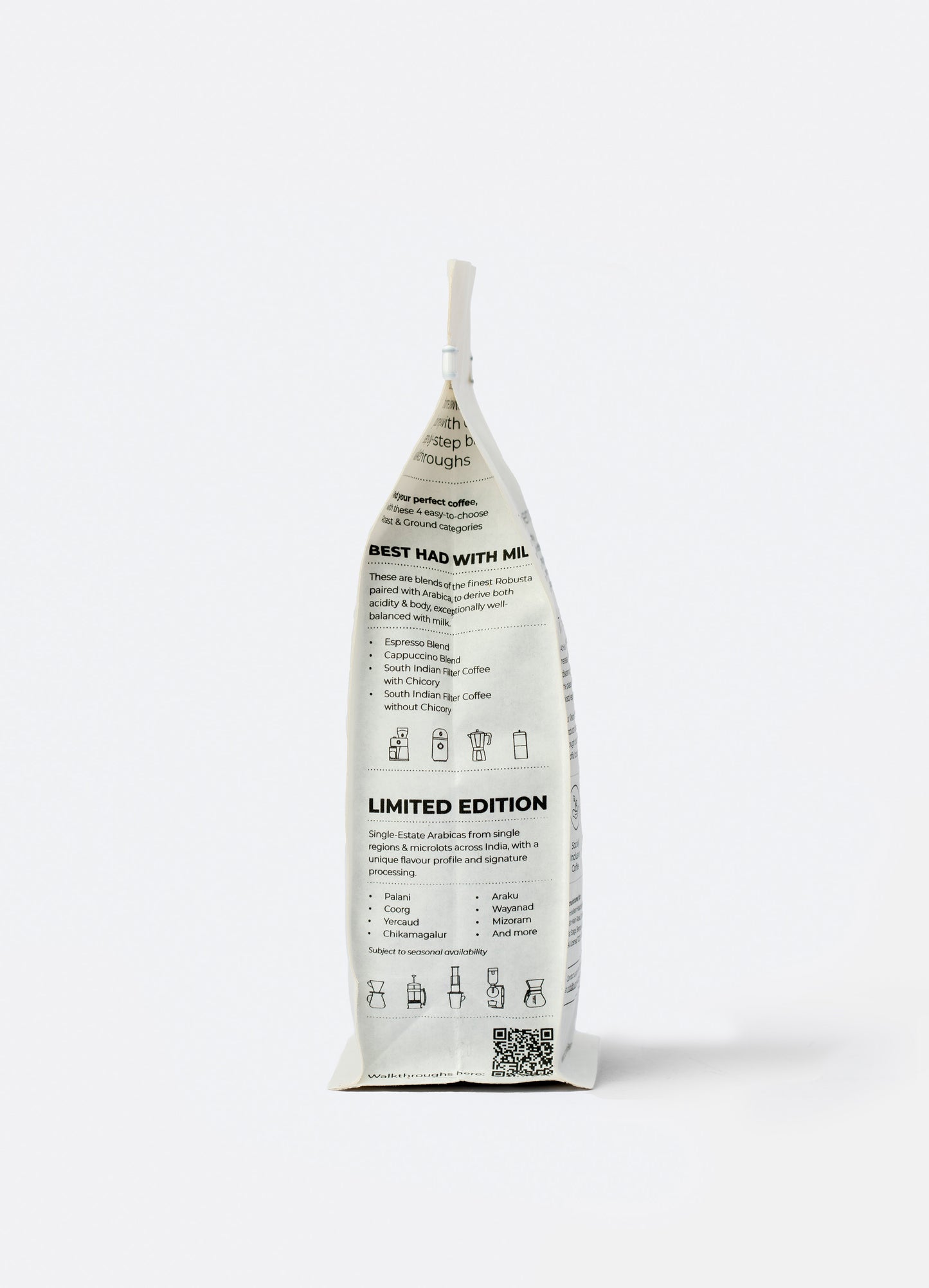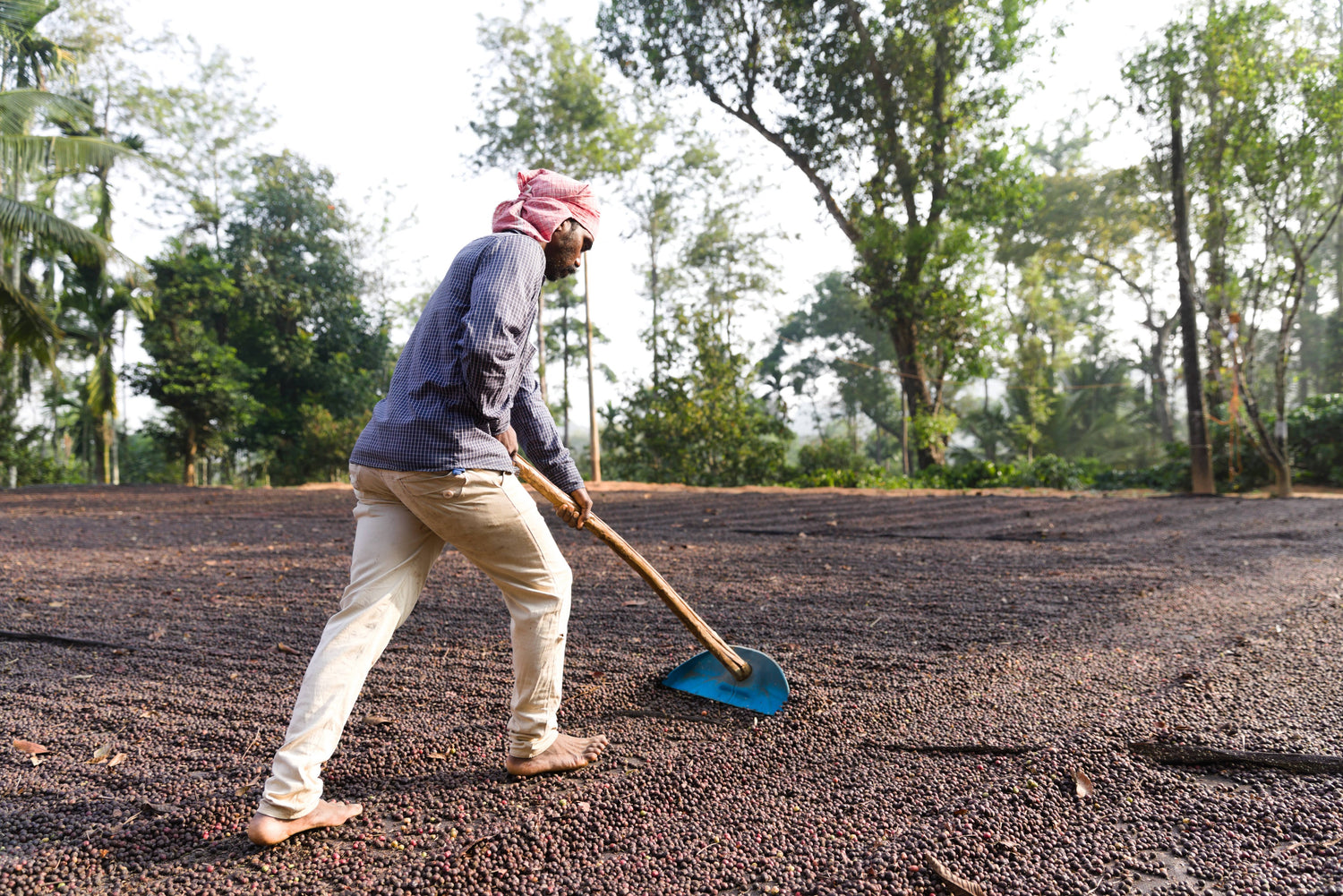 WHY HUMBLEBEAN?
HumbleBean believes in Social Value Investing, where investing at the source ( i.e. the small and medium farmers) improves the marketplace and helps farmers earn more for their produce. Buying from HumbleBean is to invest in the future of Indian coffee. Experience the best of the natural flavors and textures of Indian coffee with HumbleBean.