Regular price
Rs. 500.00
Sale price
Rs. 500.00
Unit price
per
Subscribe & save 0%
Sold out
Processing
: Washed + Unwashed Arabicas

Tasting Notes
: Nutty, dark chocolate notes with a balanced body.
Brewing recommendation
: French Press | Pour Over
Altitude:
1000- 1200 MSL

Varietal:
Mix

Our house blend is a carefully curated mix of single-origin 100% Arabica coffees grown from single regions in Coorg. Two techniques are employed to process these Arabica cherries – Washed and fermented, Unwashed and naturally sun-dried. This mix of processing techniques is a blender's delight resulting in a delicious combination of beans that complement each other.
This medium roasted blend emanates a beautiful aroma of Lemongrass and walnuts, evocative of its natural surroundings. It has full bodied, dark chocolate notes that linger and finishes off with a smooth, Nutty aftertaste. Our medium roast blend is perfect for a Pour Over or a French Press.
Share
View full details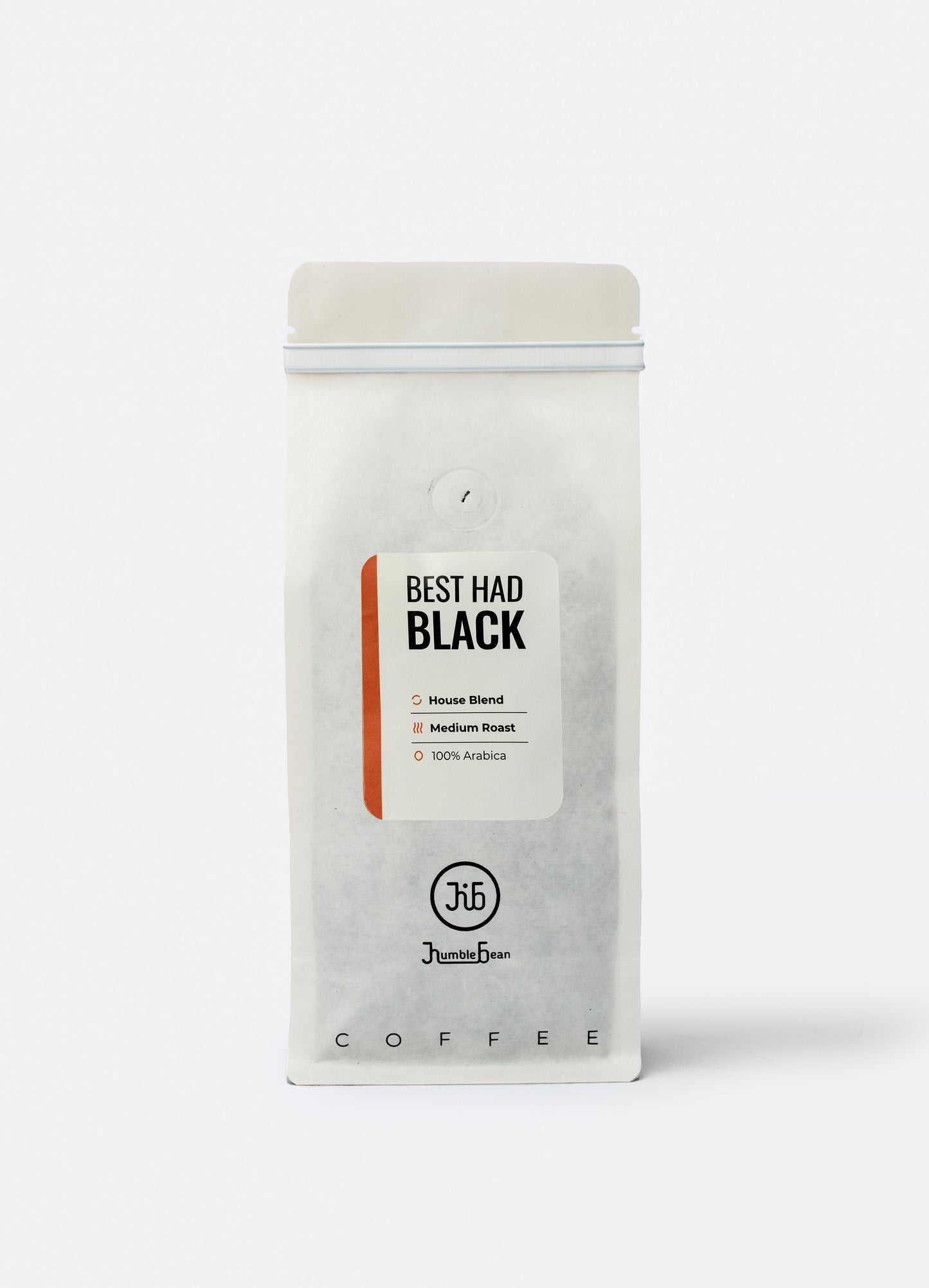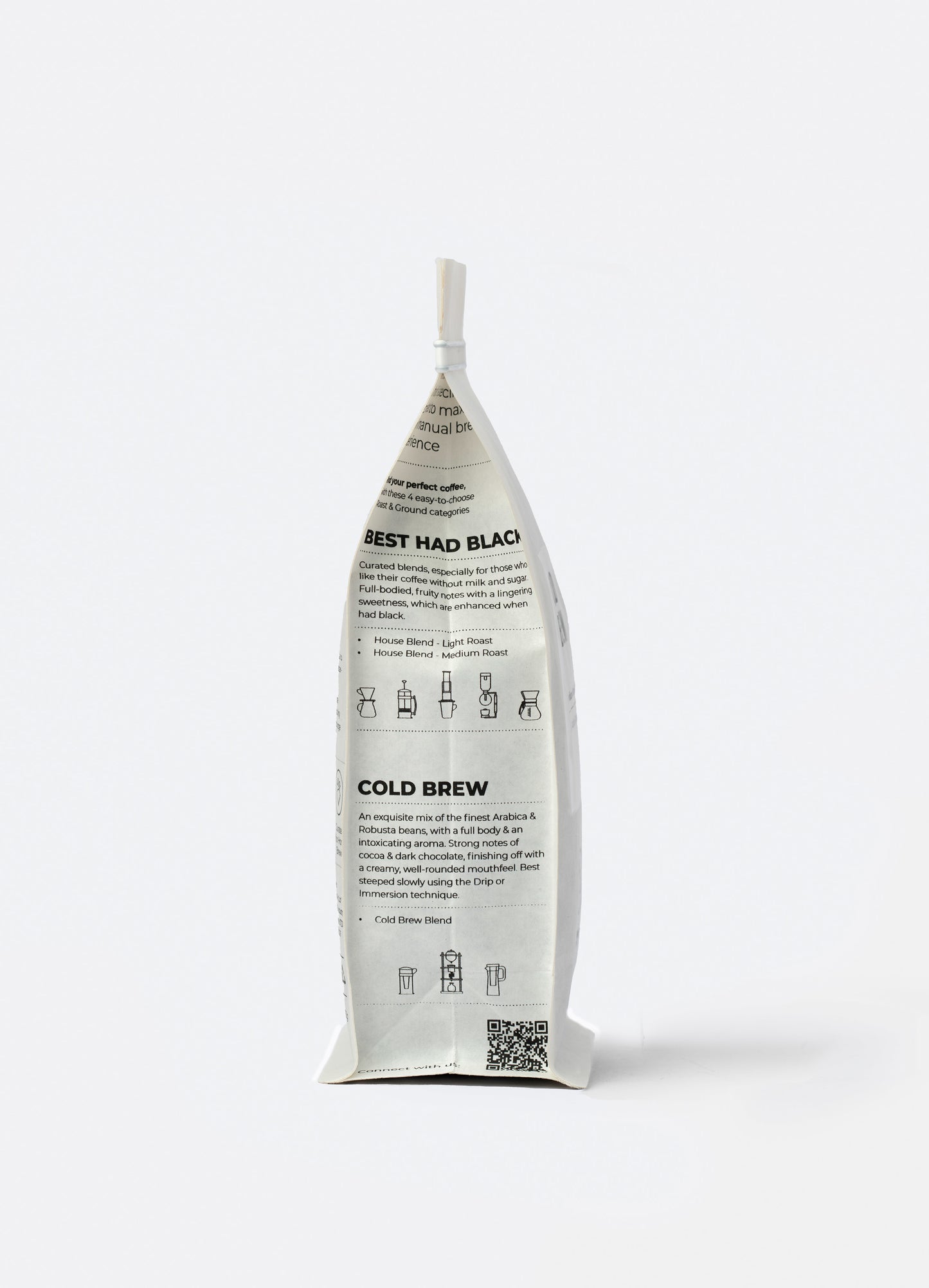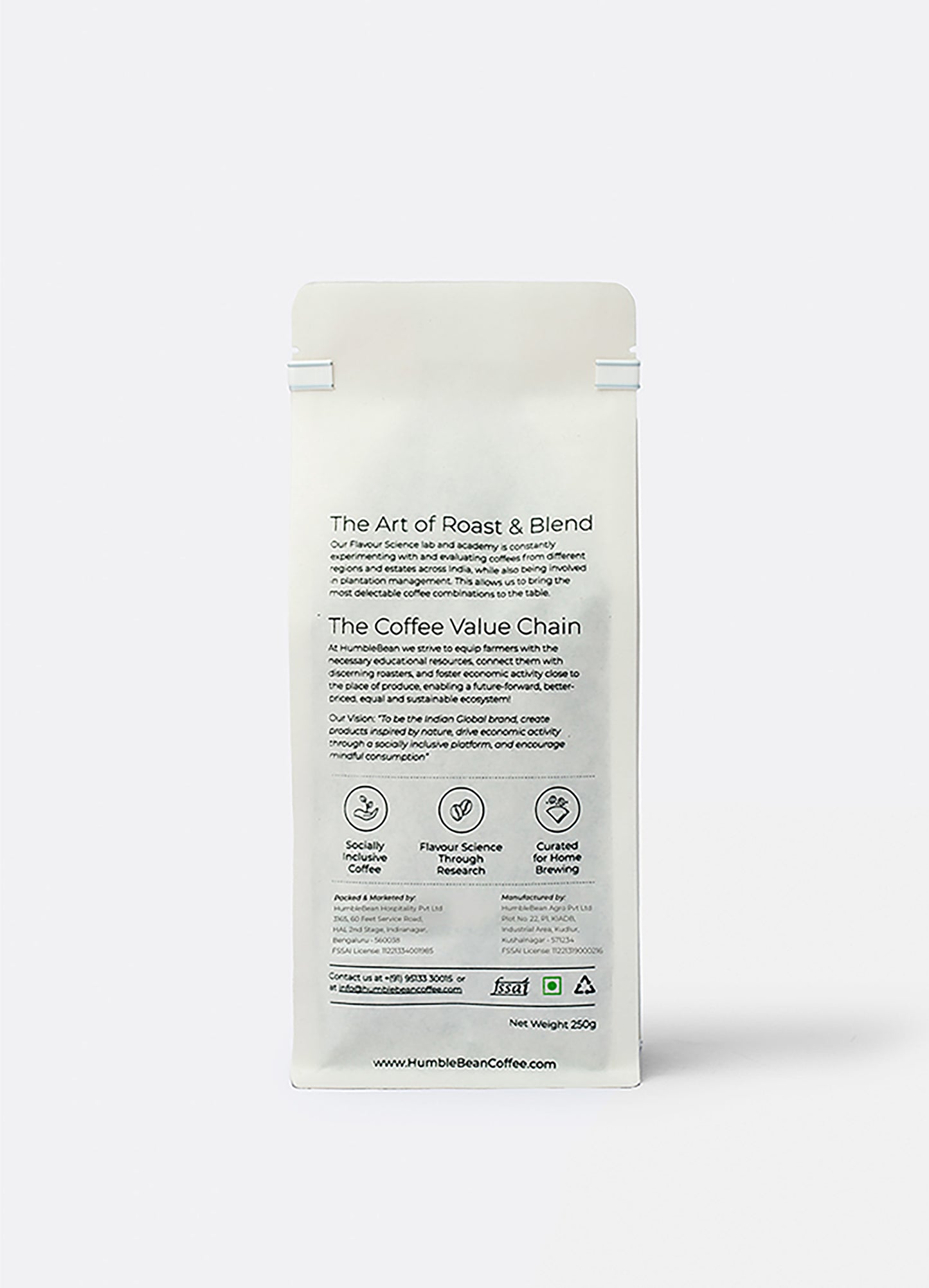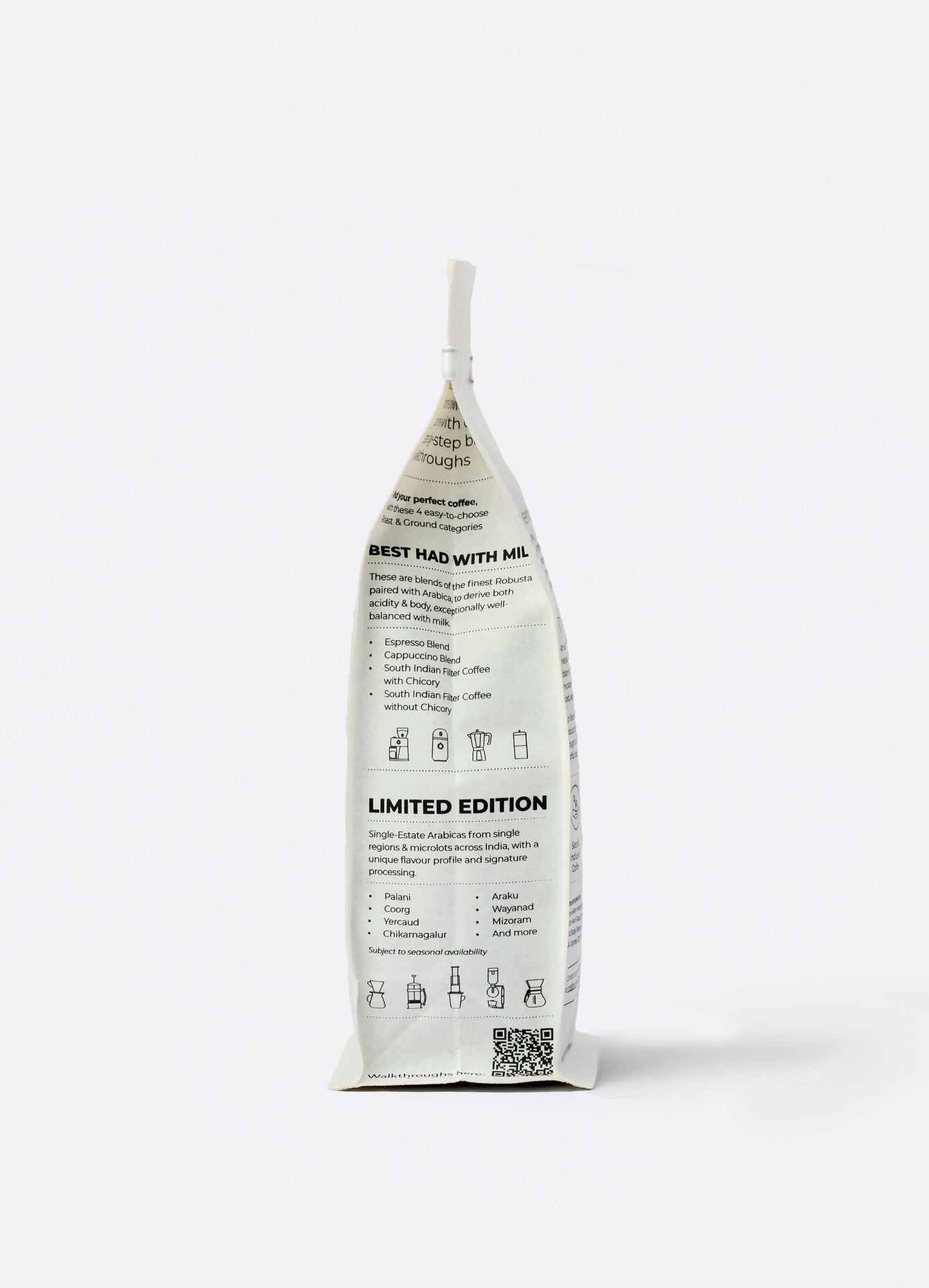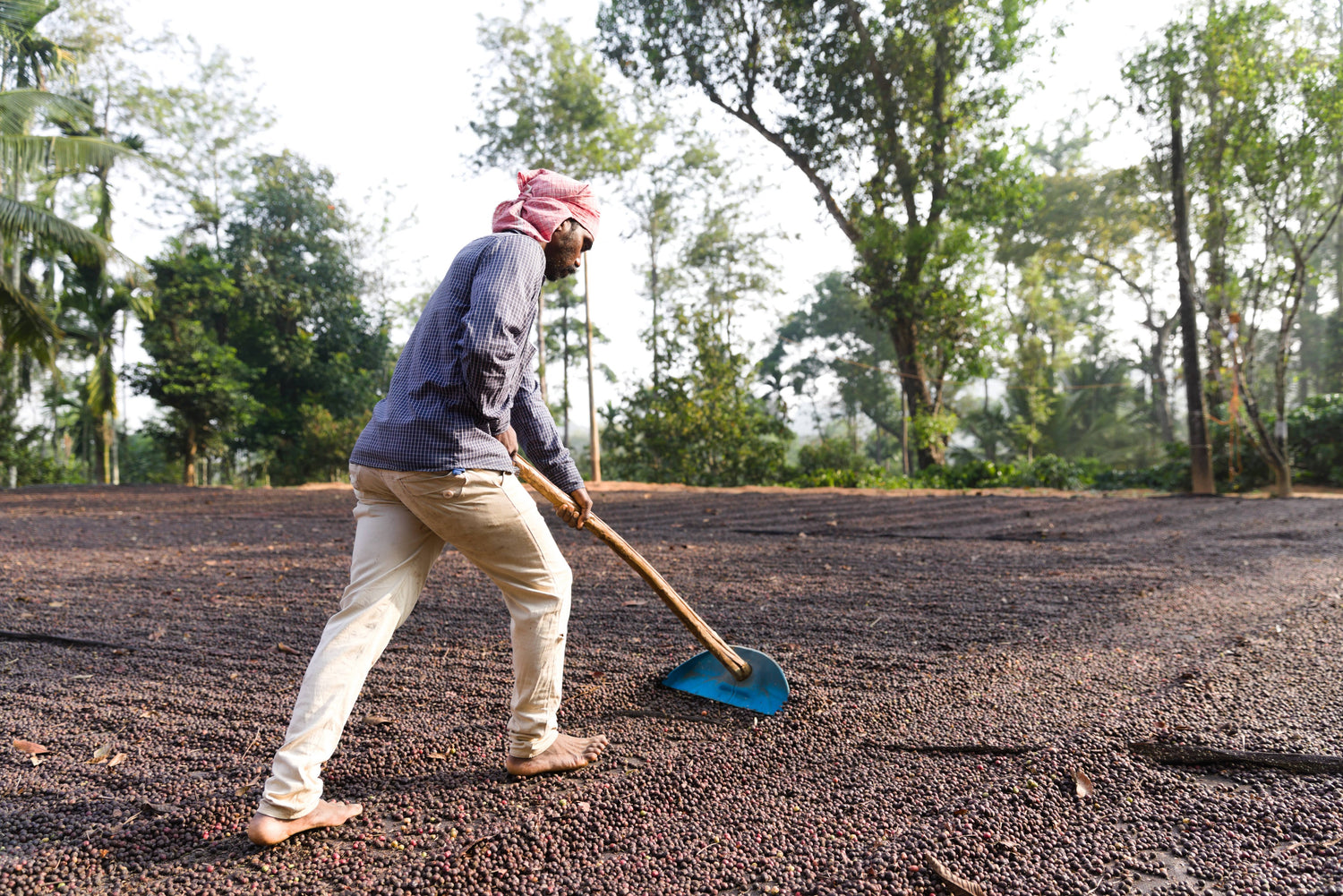 WHY HUMBLEBEAN?
HumbleBean believes in Social Value Investing, where investing at the source ( i.e. the small and medium farmers) improves the marketplace and helps farmers earn more for their produce. Buying from HumbleBean is to invest in the future of Indian coffee. Experience the best of the natural flavors and textures of Indian coffee with HumbleBean.