Regular price
Rs. 500.00
Sale price
Rs. 500.00
Unit price
per
Subscribe & save 0%
Sold out
Processing: Washed + Unwashed Arabicas, Unwashed Robusta
Tasting Notes: Toffee, cocoa, dark chocolate and finishes off with bittersweetness.
Brewing recommendation: Moka Pot | Bean to Cup machine
Varietal: SLN 795 + Peridinial
Altitude: 1200MSL Chikmagalur, 1000MSL Coorg
Our Espresso blend offers a delicate balance between Single-origin Arabica and Single-origin Robusta, resulting in viscous body and balanced nutty flavors with long-lasting aroma of toasted nuts and hints of Black tea.
This Dark Roast blend has intense notes of Toffee, cocoa, dark chocolate, finishes off with bittersweetness. It is perfectly complemented by milk or holds its own as an Espresso, or in a Moka pot. Enjoy a rich, full-bodied cup, best brewed through a Moka Pot, or Bean to Cup machine.
Share
View full details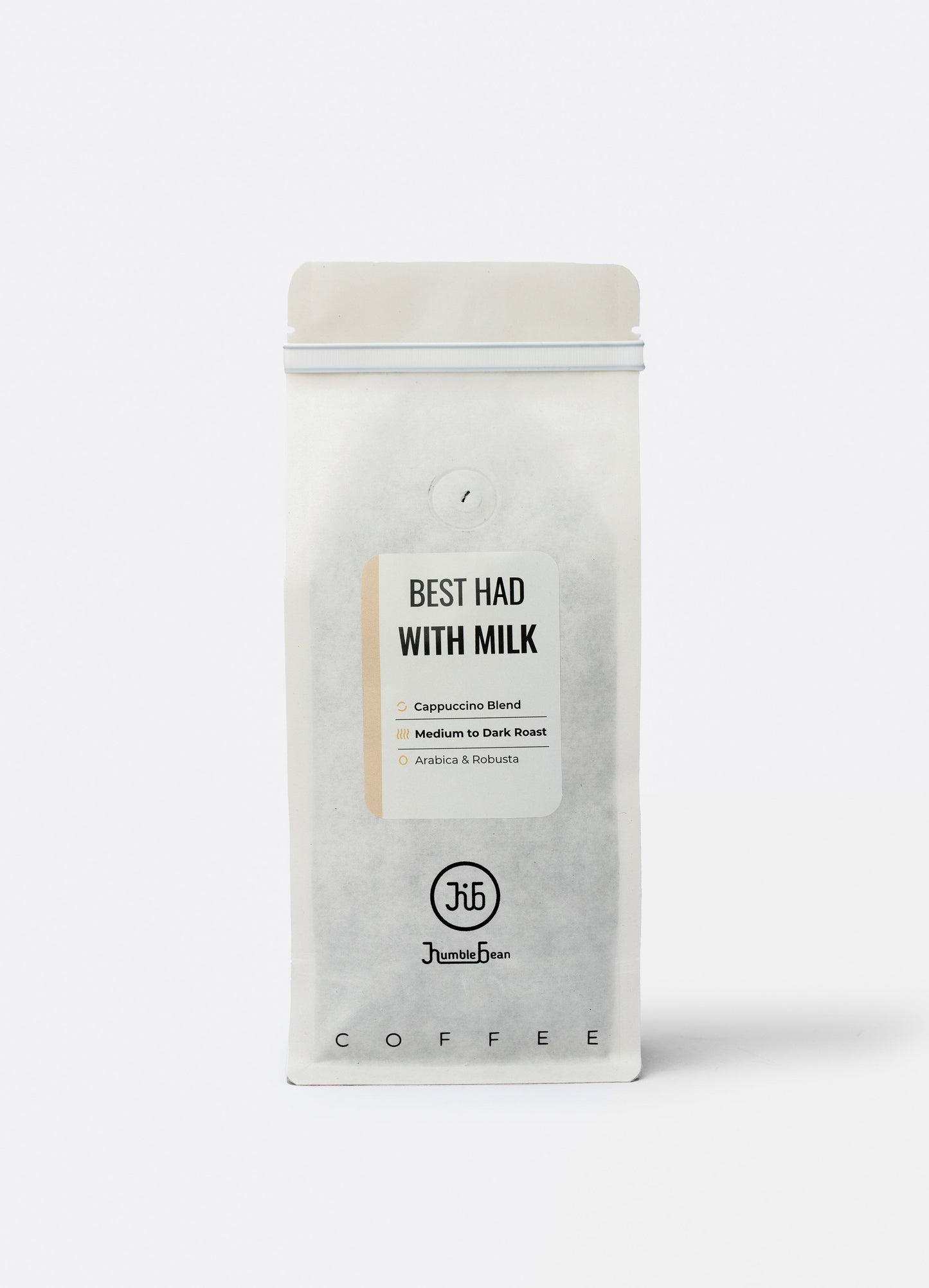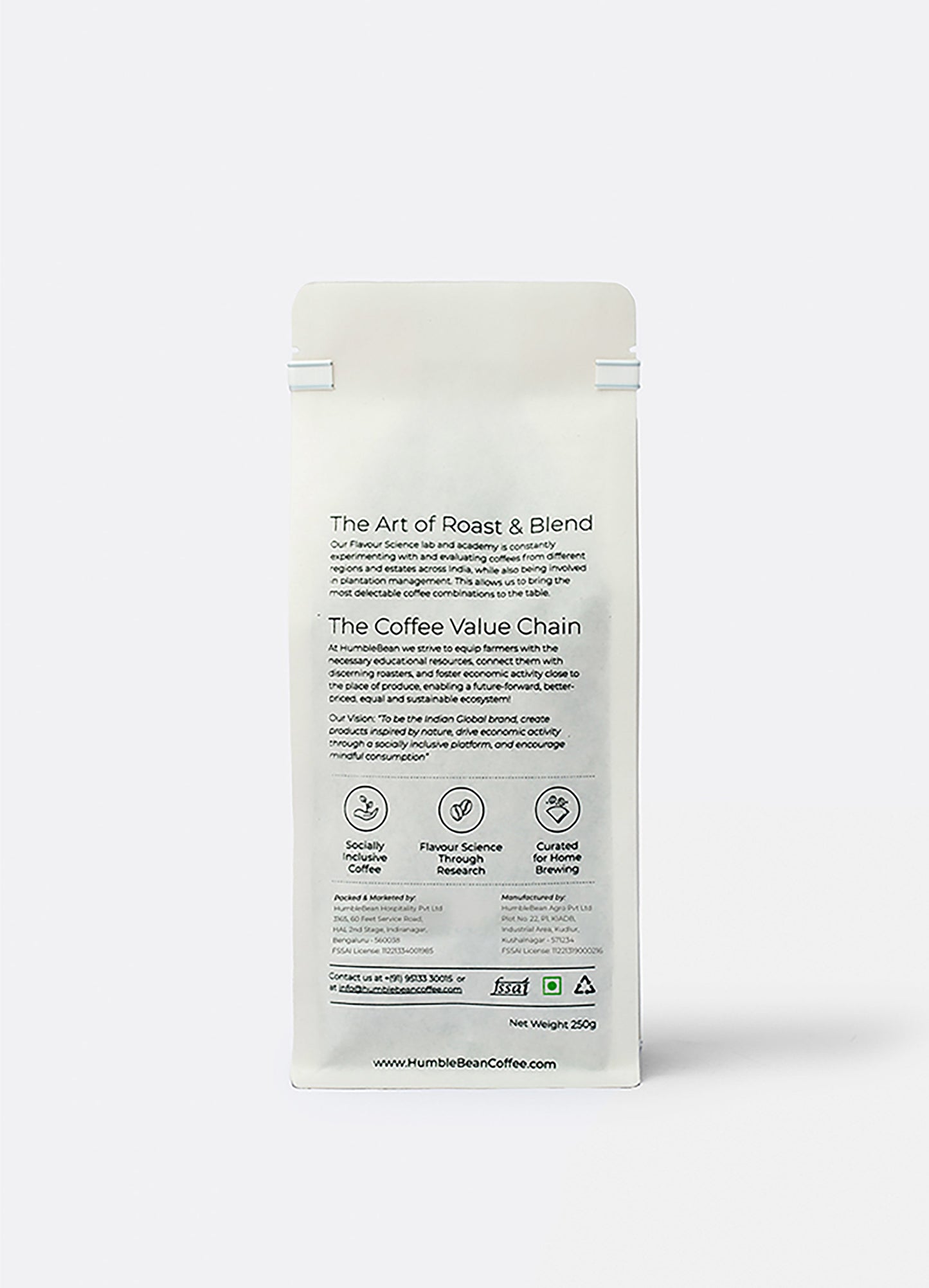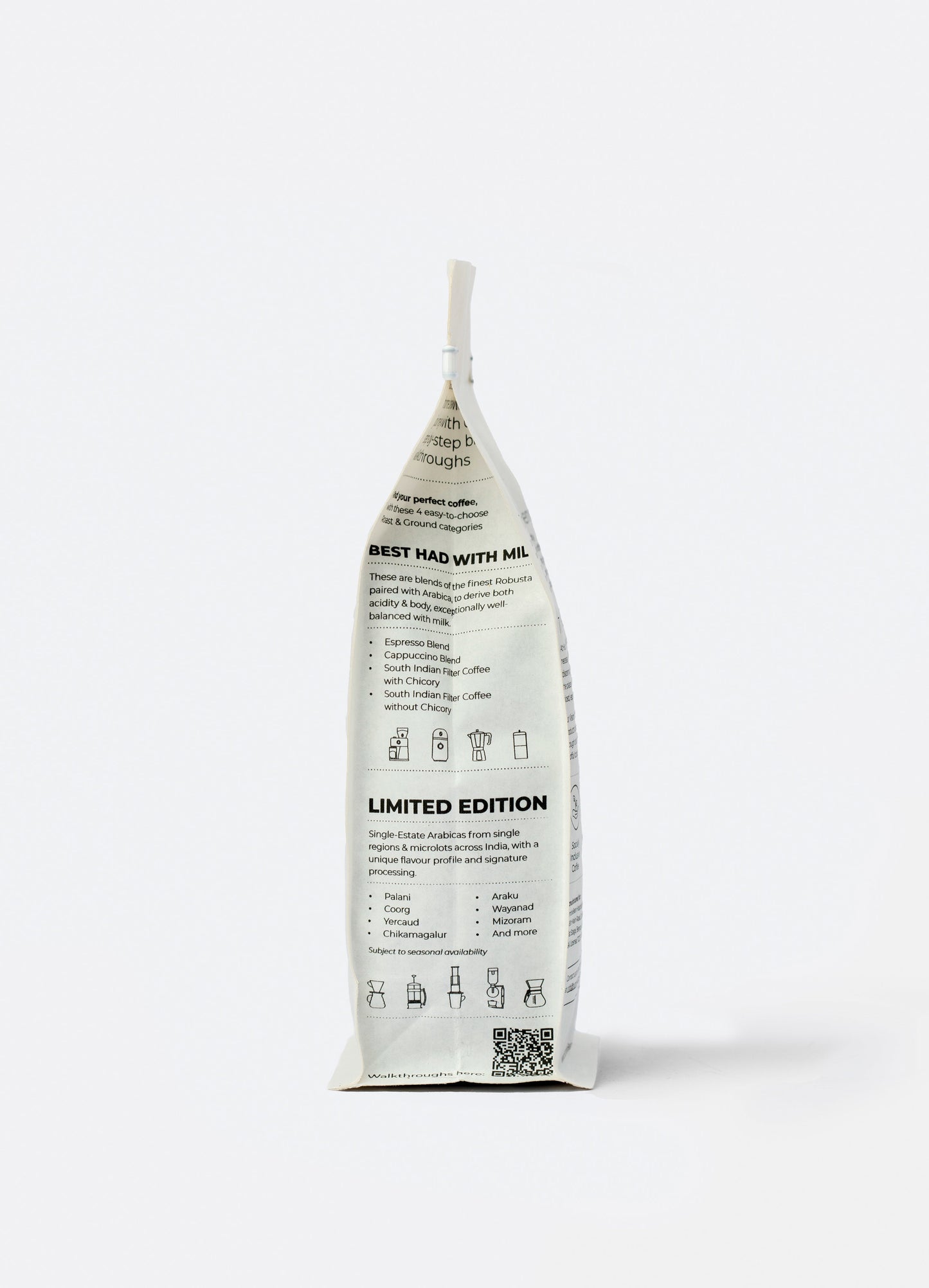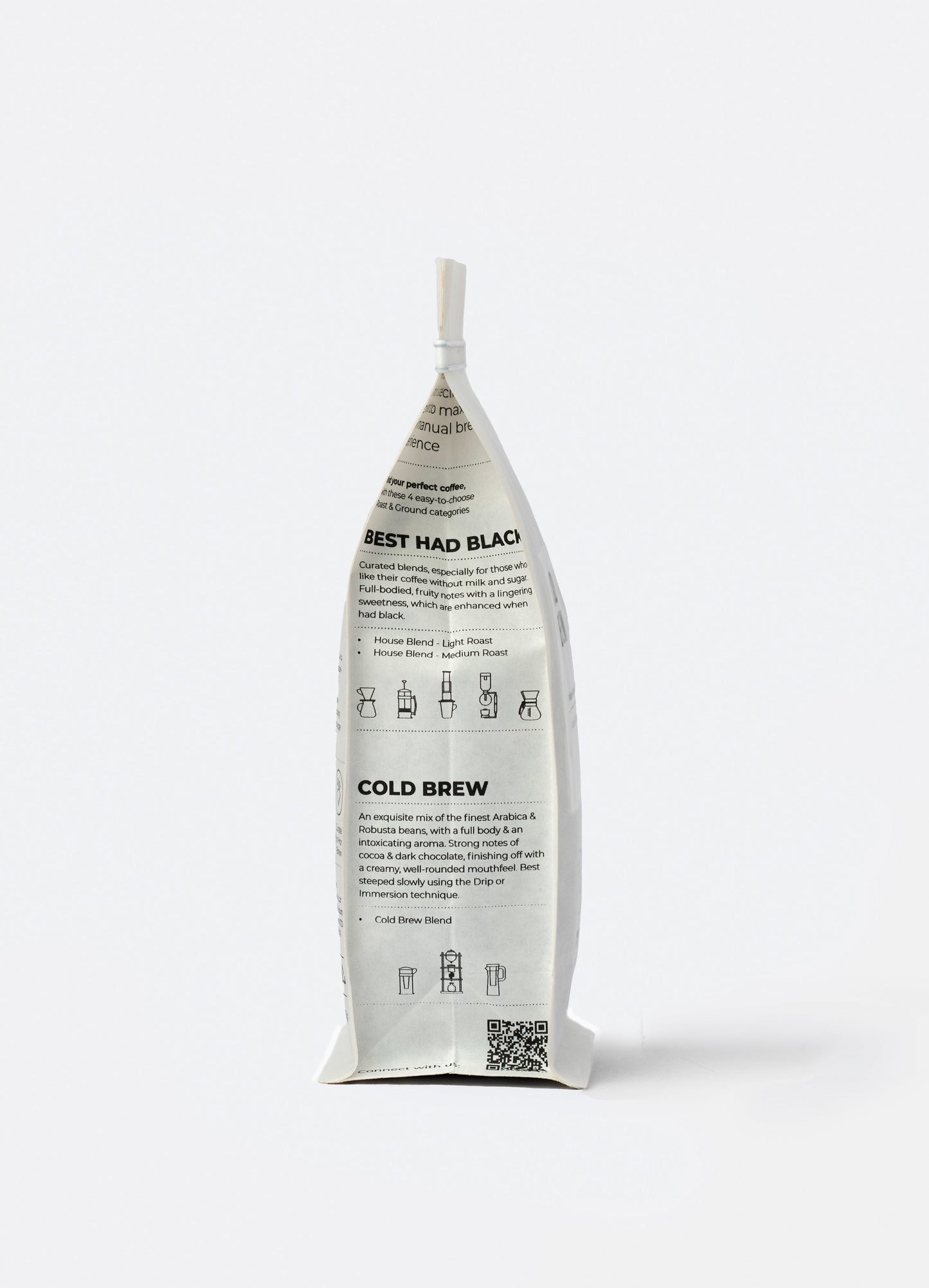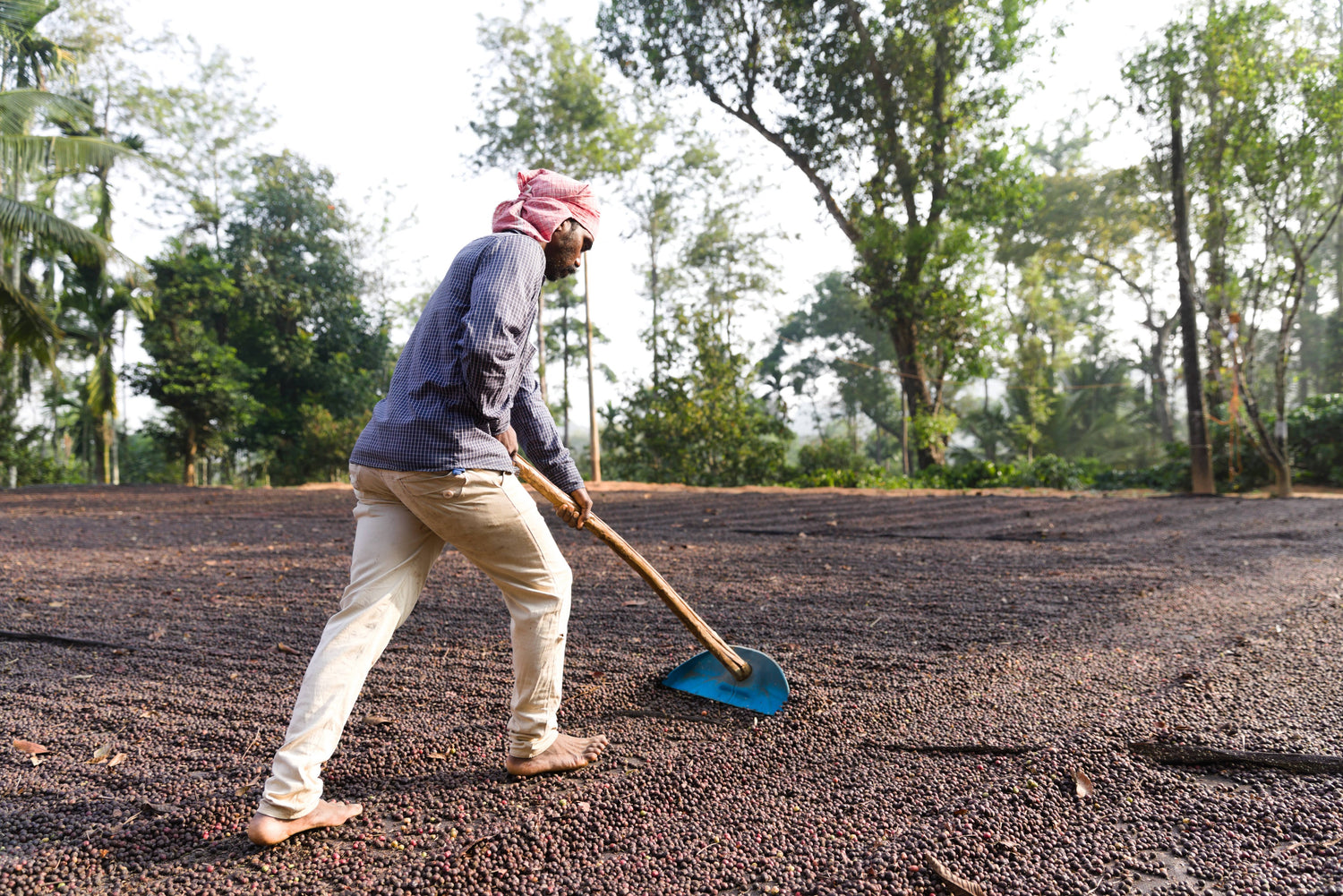 WHY HUMBLEBEAN?
HumbleBean believes in Social Value Investing, where investing at the source ( i.e. the small and medium farmers) improves the marketplace and helps farmers earn more for their produce. Buying from HumbleBean is to invest in the future of Indian coffee. Experience the best of the natural flavors and textures of Indian coffee with HumbleBean.