Regular price
Rs. 300.00
Sale price
Rs. 300.00
Unit price
per
Subscribe & save 0%
Sold out
Processing: Washed + Unwashed Arabicas, Unwashed Robusta
Tasting Notes: A typical South Indian Filter Coffee with a heavy body for those who like the chicory mix.
Brewing recommendation: Moka Pot | South Indian Filter
Varietal: SLN 795 + Peridinial
Altitude: 1200MSL Chikmagalur, 1000MSL Coorg
Our homage to the original South Indian coffee blend, has whiffs of dark chocolate and an intoxicating pungency that we have all come to associate with the filter coffee we so love. Single-origin fine Arabicas and Robustas go into the making of our South Indian Blend. Processed to perfection with a combination of washed & unwashed techniques, results in bestowing the beans with a rounded texture and a surprising burst of flavour and spices.
The potent notes of unsweetened cocoa, playfully mingle with notes of spices, give this coffee its powerful yet comforting flavor. Blended with 20% Chicory, It holds its own to milk and sugar, and also excels in a Moka Pot or a South Indian Filter.
Share
View full details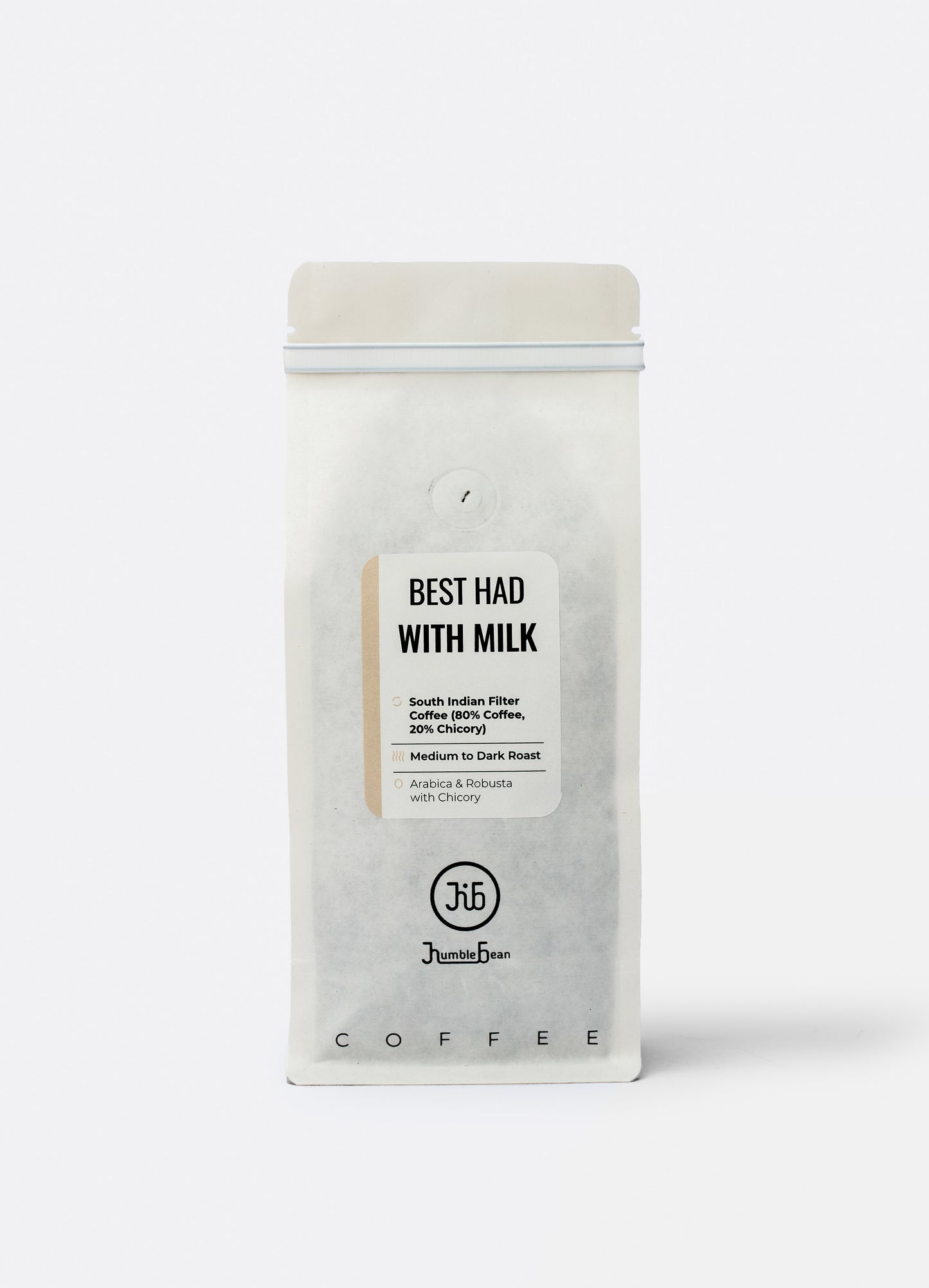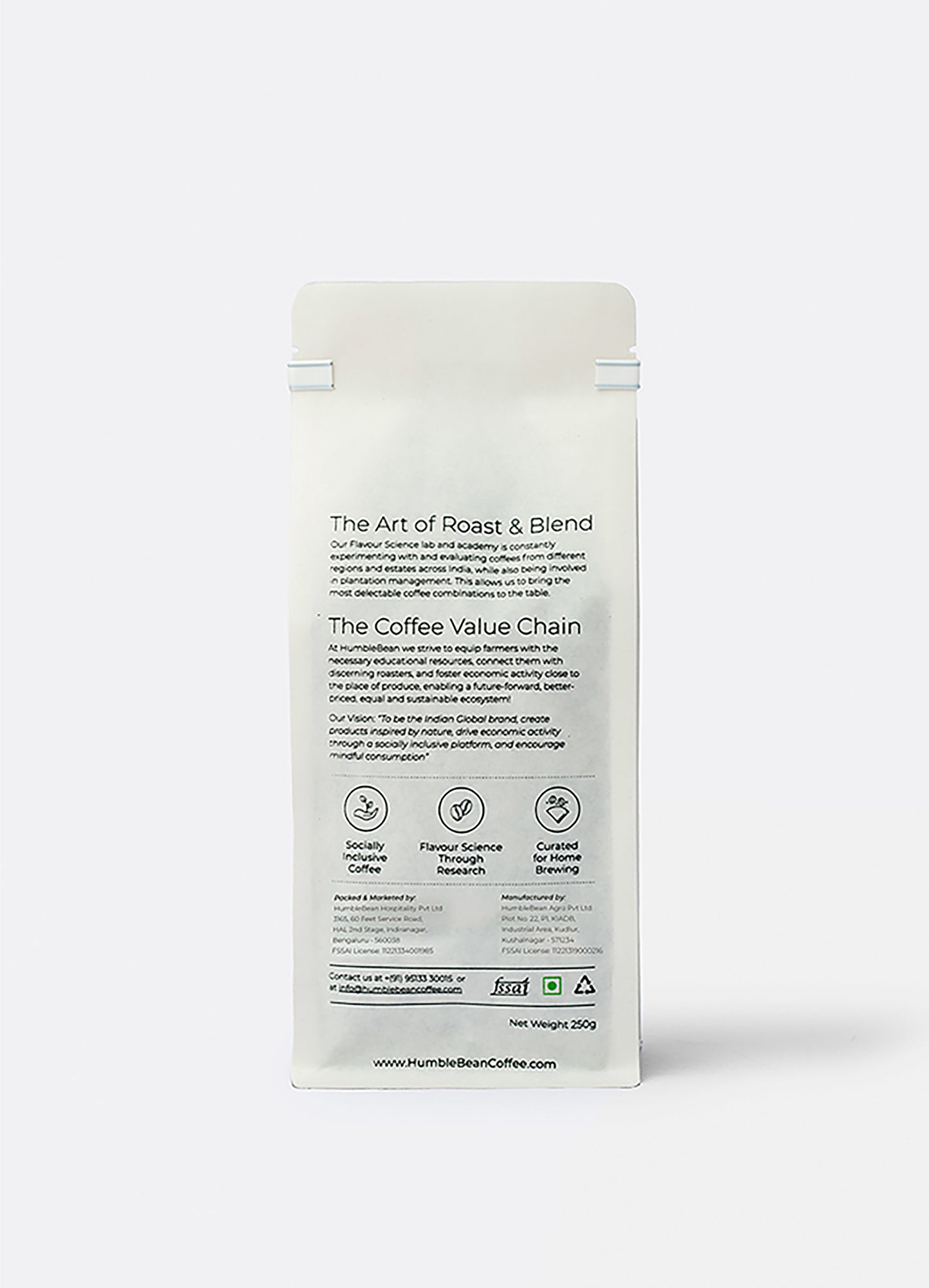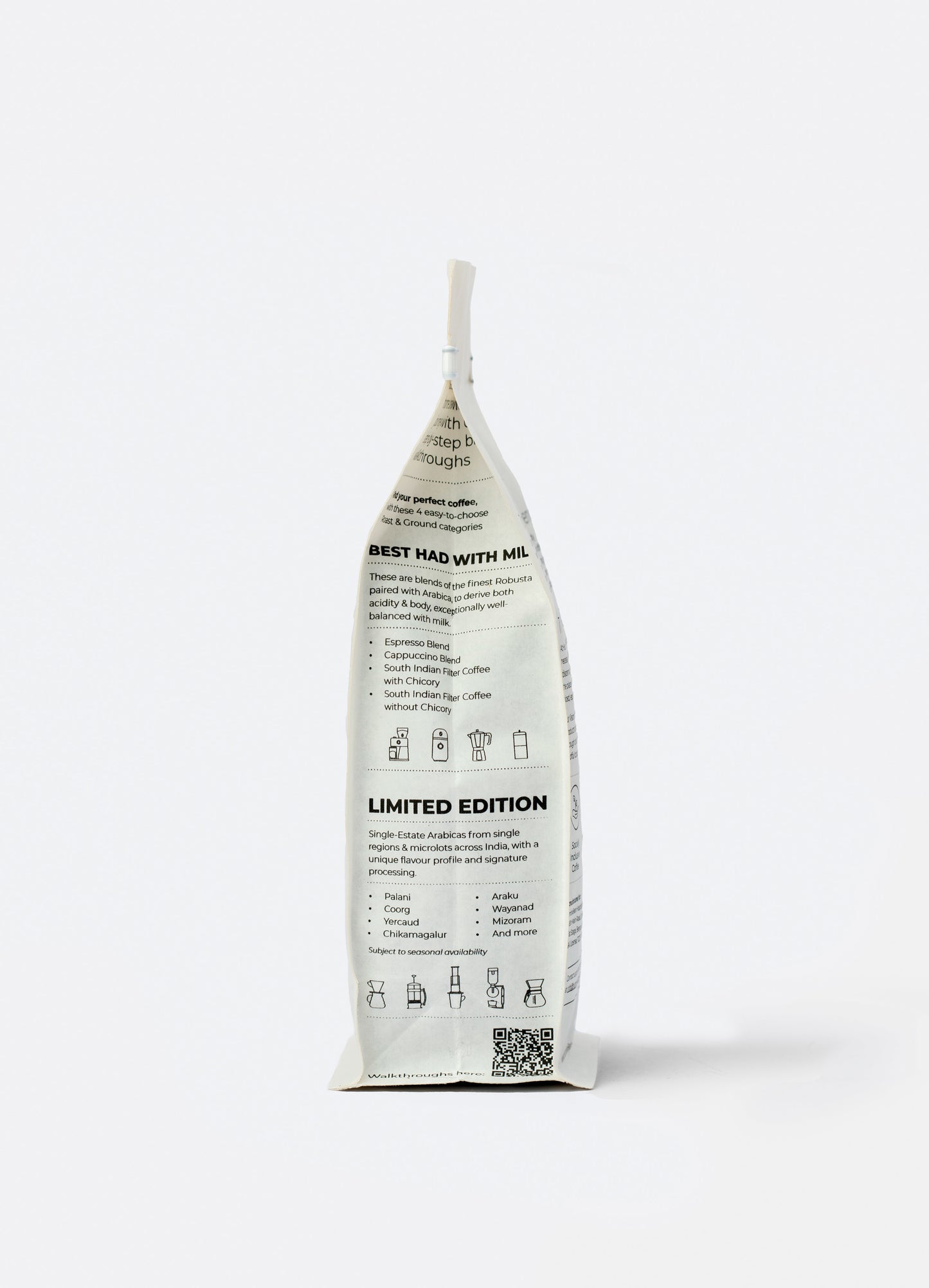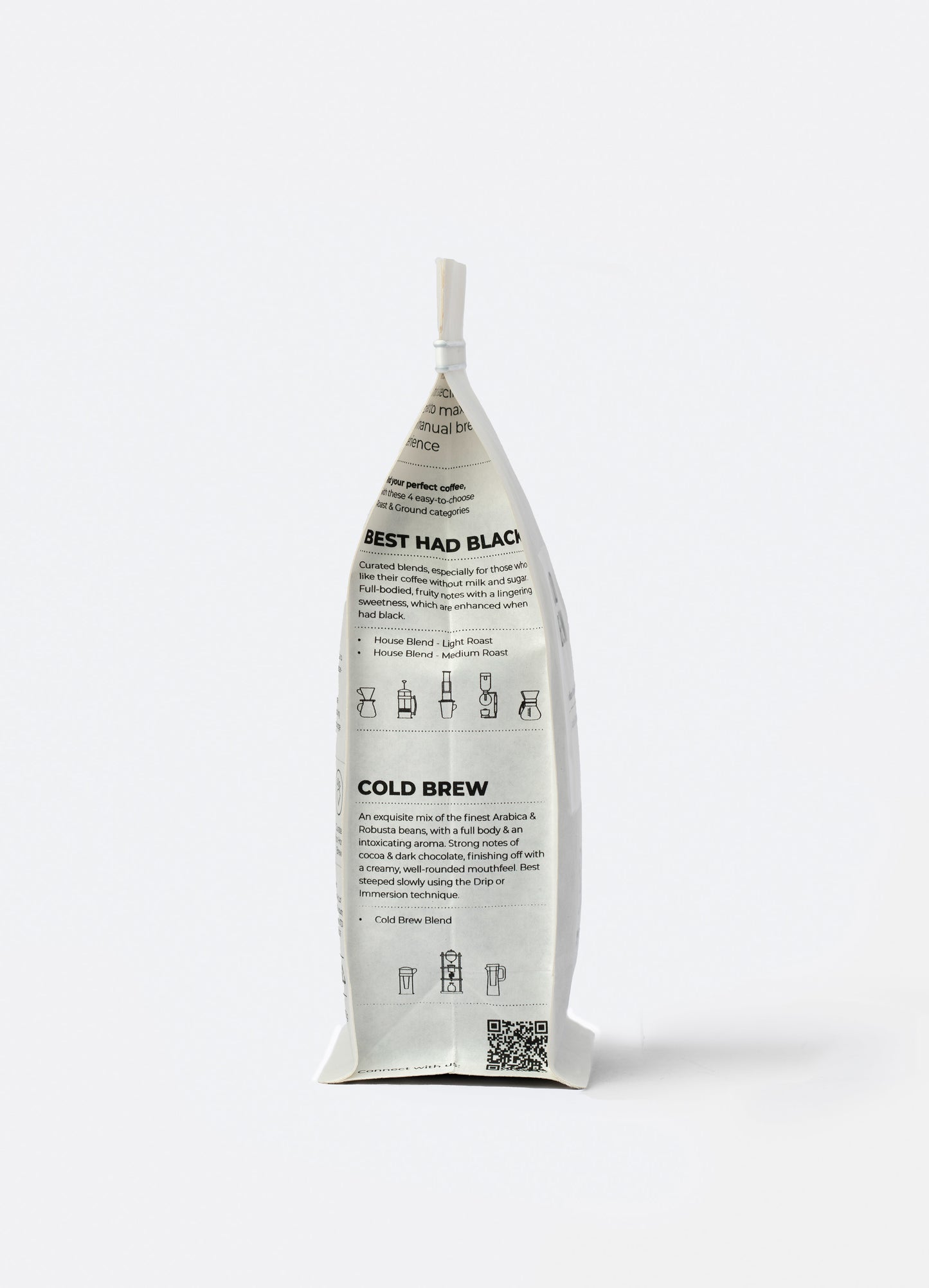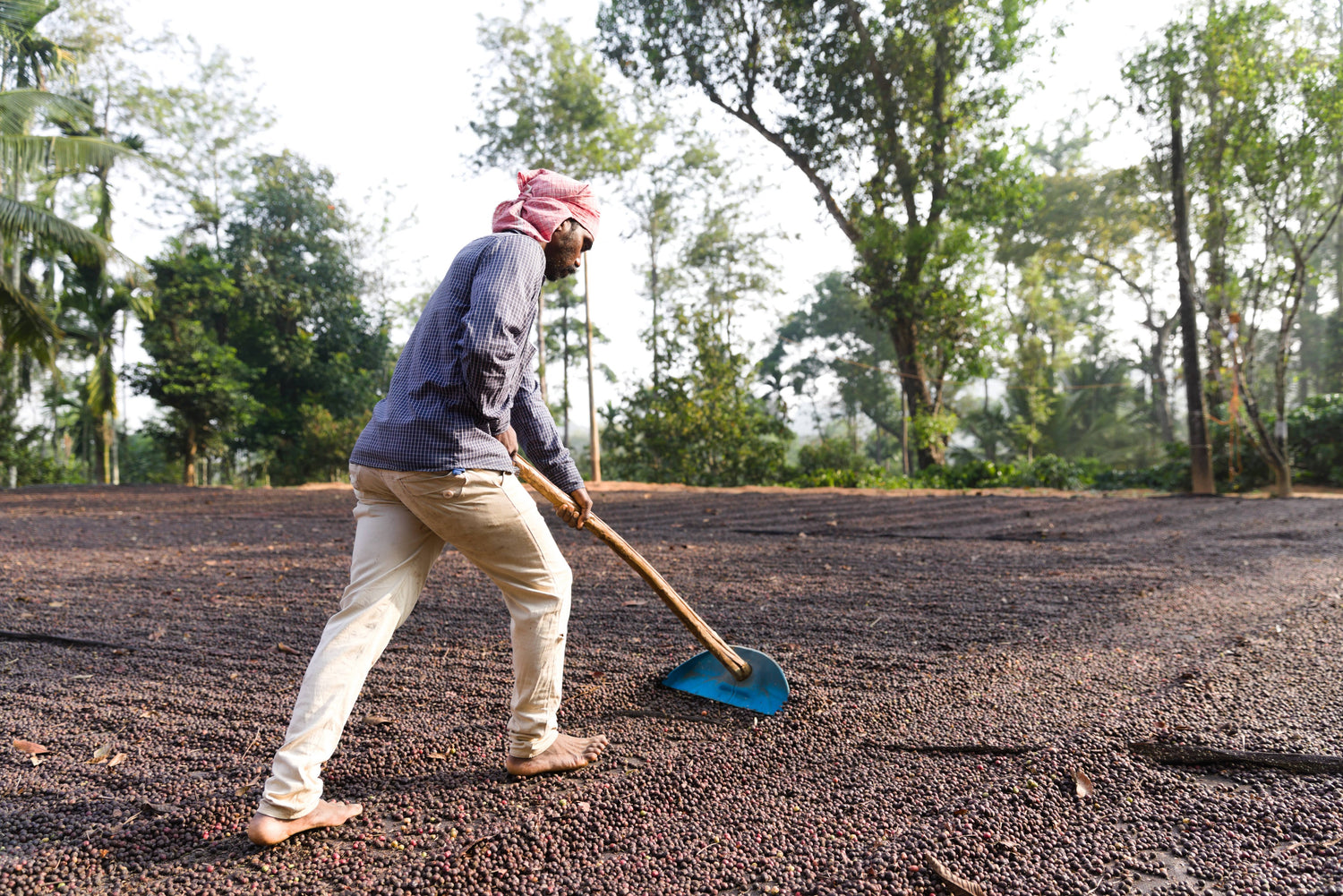 WHY HUMBLEBEAN?
HumbleBean believes in Social Value Investing, where investing at the source ( i.e. the small and medium farmers) improves the marketplace and helps farmers earn more for their produce. Buying from HumbleBean is to invest in the future of Indian coffee. Experience the best of the natural flavors and textures of Indian coffee with HumbleBean.